There's just something about sunglasses that can totally transform a person. These iconic sunglasses have turned ordinary characters into enduring ones, transcending time and continuing to inspire fashion trends today.
Here are our top 10 favourite movie sunglasses from these amazing films.
1. Breakfast at Tiffany's (1961)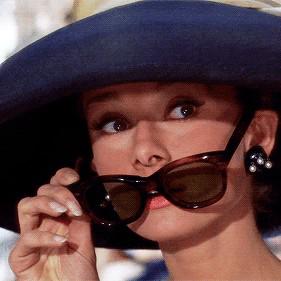 Audrey Hepburn as Holly Golightly
We kick off the list with cult favourite, Breakfast at Tiffany's. Audrey Hepburn charmed her way into everyone's hearts as the beautiful, naive, pastry-eating socialite. Her oversized tortoiseshell sunglasses complemented her outland outfits and accessories, and remains one of the most iconic and recognisable sunglasses in film history.
2. Terminator (1984)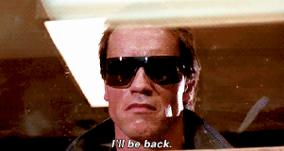 Arnold Schwarzenegger as Terminator
With its exciting premise that synthetic intelligence is out to annihilate the human race, being a cyborg assassin never looked so good. Kicking down doors and shooting cops is all in a day's work for the Terminator, all while wearing those square, angular glasses that made him the most intimidating robot on on the planet.
3. Men in Black (1997)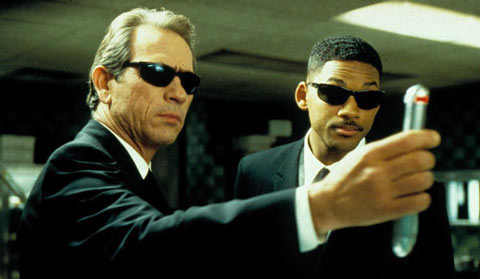 Will Smith & Tommy Lee Jones as Agents J and K
There's just something about black suits and sunglasses that go so well together, especially if you're fighting intergalactic aliens and have to zap people's memories everyday.
4. Fight Club (1999)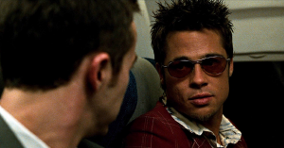 Brad Pitt as Tyler Durden
The first rule of fight club is… okay, never mind. This cult classic film from Chuck Palahiuk's novel of the same name stars Brad Pitt as Tyler Durden, the protagonist and antagonist for the film. His signature red frames gave him an ominous aura that lingered long after the movie.
5. The Matrix (1999)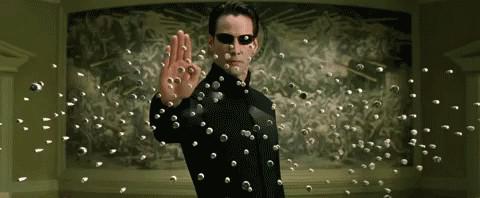 Keanu Reeves as Neo
Keanu Reeves is a sleek figure in his all-black ensemble and ankle length coat. As he sets out to free humanity from the Matrix, his iconic sunglasses never leaves his face, whether he's fighting in the rain or stopping a hundred bullets at the same time. If only sunglasses could help us dodge chores and homework the way Neo dodges bullets.
6. The Devil Wears Prada (2006)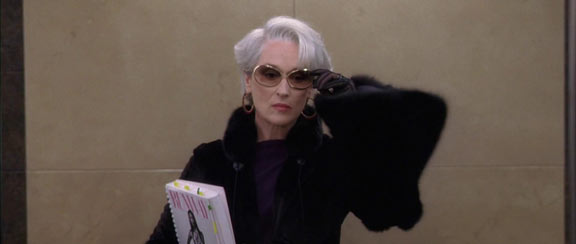 Meryl Streep as Miranda Priestly
Oh, if only the Devil looked half as good as Miranda Priestly. The beautiful gold, brown glasses gave Meryl Streep's lady boss character the perfect balance of elegance, class and charisma.
7. The Hangover (2009)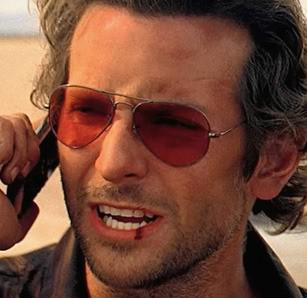 Bradley Cooper as Phil
If you're going on a trip to Las Vegas, or anywhere, really, you need to pack a pair of stylish, study sunglasses, preferably large, and orangey-brown, like Bradley Cooper's in The Hangover. They need to be strong and durable enough to see you through all the crazy adventures you have with your friends and possible short term memory loss.
8. Crazy, Stupid, Love (2011)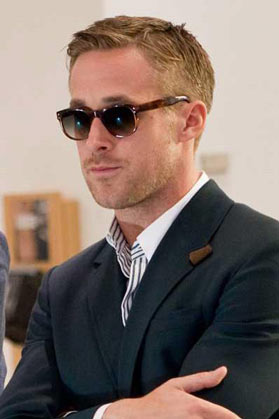 Ryan Gosling as Jacob Palmer
Ryan Gosling plays the charming Jacob Palmer in this 2011 rom-com. His style in the movie is impeccable, complete with three-piece suits and classy, square tortoise shell sunglasses that are definitely a winning combination with the ladies.
9. Wolf of Wall Street (2013)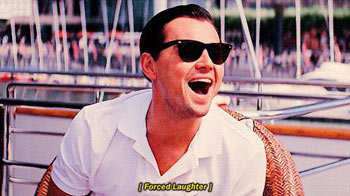 Leonardo DiCaprio as Jordan Belfort
DiCaprio sported several killer sunglasses in this movie, coupled with garish pinstriped suits and mismatched ties that were popular back in the day, but these Wayfarer/cateye sunglasses are definitely a favourite. All you need is a private yacht to complete the look.
10. Spectre (2015)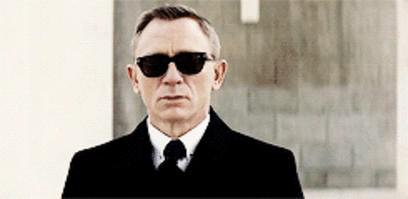 Daniel Craig as James Bond
Daniel Craig cemented his legacy as the iconic 007 back in 2006 and has continued to make audiences swoon with his piercing blue eyes, and brooding character. These square sunglasses take on the classic Wayfarer shape, and make anyone look slick, whether they're walking down the streets, or saving the world from an international terror organisation.
BONUS: Top Gun (1986)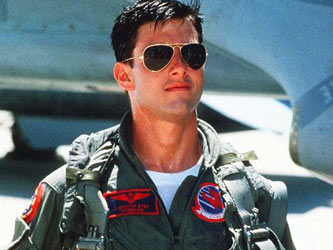 Tom Cruise as Maverick
We can't end this list without Top Gun. Tom Cruise's break-out role as Lieutenant Pete "Maverick" Mitchell, the rebellious, cocky, swaggering fighter pilot sparked the popularity of aviation-inspired styles in the 1980s, especially with sunglasses. Interestingly, the Ray-Ban Aviator model that was used in the film was originally designed for US pilots back in 1937, but only became a mainstream accessory after Top Gun.
While you may not be a hotshot fighter pilot, or a socialite living in New York, you can dress and feel like one. We have club masters, cat eye sunglasses, aviators and so many more iconic styles, with that special Nanyang Optical touch of innovation. Drop by any of our stores and find the perfect pair for you today!